Gull always wanted to learn how to fly. And now, here're his chance to spread his wings! Teach him how to fly today! Play now the 'Wing It' game and more others here: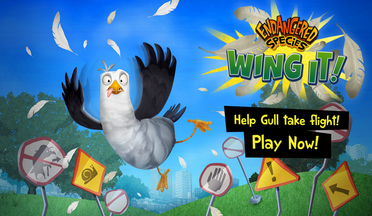 https://www.endangeredspeciestv.com/games/wingit
Ad blocker interference detected!
Wikia is a free-to-use site that makes money from advertising. We have a modified experience for viewers using ad blockers

Wikia is not accessible if you've made further modifications. Remove the custom ad blocker rule(s) and the page will load as expected.