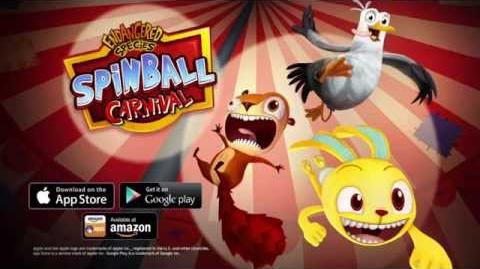 Fling into action in this out-of-control arcade platform game, available on the App Store, Google Play, and Amazon App Store! When a traveling robot carnival shows up in the stump, the robots transform Pickle, Merl and Gull into spinballs and drop them into the middle of a crazy carnival world! Fling your character into action, ricochet through danger, rocket through topsy-turvy worlds, unlock cool costumes, and collect lightning bolts to keep the carnival rides powered up!
Ad blocker interference detected!
Wikia is a free-to-use site that makes money from advertising. We have a modified experience for viewers using ad blockers

Wikia is not accessible if you've made further modifications. Remove the custom ad blocker rule(s) and the page will load as expected.